I'm the sort of person who needs a lot of information about a game before I decide to purchase it (hey, money trees don't exist in real life you know). I also like to plan ahead and work out what I want to do with a pack once I get my hands on it. So I'm always really thankful to the creators who take the time to make videos (or articles) about the different aspects of a pack. I always watch a LOT of videos and I thought I'd share some of my favourites from Sims Camp with you!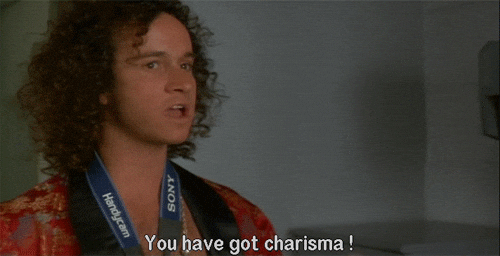 1. Plumbella: Should You Buy 'The Sims 4: Discover University?' (Honest Review)
Plumbella has always been vocal about what she does/doesn't like about The Sims 4 and she isn't afraid of being critical of the Maxis Studio. She is a genuine fan of the Sims brand and her nostalgia for previous games is infectious! This video is a general overview of The Sims 4 Discover University as a whole and Plumbella calls out areas she thinks could have been improved and points out some of the best bits of the pack.
Bonus… she has a pug!
2. James Turner: The Sims 4 University Build Buy Overview!
Another simmer who isn't afraid to speak out when content doesn't come up to scratch, James is well known as a builder in the community and he has one of the best channels to head to for all things Build/Buy! He knows what to look for in terms of how valuable items will be in the long term and thinks about how you might use the content in other situations.
3: lilsimsie: NEW WORLD! Touring The Sims 4: Discover University
Lilsimsie is well known for critiquing EA builds and her renovations of official lots are popular on the Gallery. So you can be sure her World Overview is a reliable look at what you can expect from the world of Britechester, its premade Sims and its buildings.
4. Deligracy: Sims 4 Discover University – best CAS yet!
Deli is always super stylish irl and she makes beautiful, trendy Sims. Here she takes a look at the new Create-A-Sim content coming with Discover University. This is a nice laid-back exploration of CAS and Deli takes the time to look at the details of the items, such as the texture and the shape.
5. DeeSims: Dee's Classified University Survival Guide 📗 The Sims 4 Discover University | WHAT TO KNOW!
In this video DeeSims explores the gameplay of Discover University. She takes an in-depth look at the application process including scholarships, degrees, courses and housing choices. I definitely feel like I understand the pack better after watching this video!
There are a lot of creators who I absolutely ADORE so this list is by no means exhaustive. I wanted to offer a range of different themes rather than 2 CAS videos or 2 gameplay videos. I'm definitely watching the content of other creators too! So if your favourite creator isn't here don't @ me!
I hope you enjoy these videos and hopefully you are as excited about Discover university as I am!