Thank you to EA for providing me with an early access code for this pack through the Gamechanger program so that I can investigate it for your beautiful faces.
Who thought one little rodent could cause so much trouble!? This pack has definitely been controversial. Personally, I don't like how this has been packaged. I thought that small pets should have been included in Cats & Dogs and I think bringing us rodents in a stuff pack so soon after the expansion feels insensitive. I also think I'd have preferred them to have had the rodents as a standalone pack. I can see that some players do want more items for cats and dogs though, so I'm not adverse to having more paid content for that expansion. I just don't like that this feels mixed, you can't have one without the other.
I'm also not usually a big pets player. Sure, I like to have them in my game and I can definitely make use out of a rodent but will I ever use more pet clothes?
Well… it turns out this is the pack I never knew I needed.
It turns out dressing you kid or your toddler like you dog IS REALLY FREAKING CUTE!!! Who knew!? But not adults… because if you're an adult and you wear a matching outfit with your cat then… that's a bit weird I'm not going to lie. Even Hammy judges you.
So for this review I had to use a different family because Cinderelli is still lost in the jungle of Selvadorada. I chose the Jang family from San Myshuno, basically because I noticed there was a lot of orange in this pack and they seem to like that colour. Oh, and because they also have a child and a toddler in my game, which is perfect (purrfect?) for showing off the new children's clothing. So I then decided to give them a dalmatian called Coco, a cat called Peanut that looks like a hamster, and a small dog called Fifi which reminds me of Englishsimmer's dog and which makes me pull this face: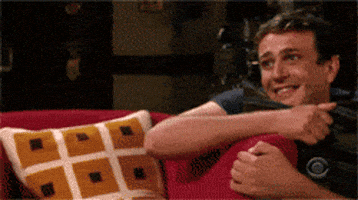 There are two new adult hair meshes in this pack, the short wavy style that is enabled for both genders and a long choppy style that comes in full colour and right highlight versions. I'm not too keen on the choppy style unless I'm making a goth or vampire Sim, but I think the short hair looks great on Anaya.
There are not many clothing items for Sims in this pack since the focus seems to be more on Pets. But you do get some t-shirt recolours which are cute. I particularly like the pocket-hamster t-shirt which reminds me of a real-life cat shirt (which I NEED) but I wish it came in more colour options. There are also some very sweet onsies for kids which are just adorable.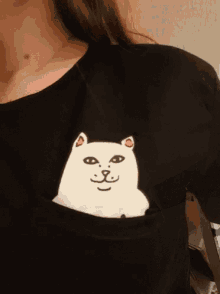 Then there are lots of new clothes and costumes for pets. Now… I don't think I'm ever going to need to dress a dog to look like Bob Pancakes or Mortimer Goth… but I have to admit that having the option to do so is kind of amusing. There are some items that I do think I'd use. I think Coco looks sweet in the flat cap and I gave it to her as her 'outdoor' outfit. And Fifi actually does look kind of cute in the little dress. But my favourite outfits are the onesies and the outfits that match child or toddler clothes.
The Jang family needed a bigger house for their expanding family so I moved them to the big house in Brindleton Bay and did a bit of redecorating! I didn't think I needed any more pet objects but I actually do like the new items that came with this pack. I think I prefer a lot of them to the expansion stuff, especially the pet beds which look a bit comfier and interesting. Those egg and beef beds are great for kitchens! However, the colour options on the large cat jungle don't seem to match well with the rest of the pack which is annoying.
The furniture is cute and matches well with existing content and it is particularly useful for kids' rooms. But I wish the office chair had little faces on them like the chair of the painting table. The new blinds come in three sizes, which is great because I always struggle to find blinds that fit all properly. Oh, and you get two new pet doors too.
The gameplay components of this pack are the rodent habitats with the option of having a hedgehog, rat, hamster or bubalus (which is a voidcritter from the Kid's Room pack). What no mice!? Rude!
I know that some players were like 'But my first pet was an African elephant!' and I understand where they're coming from. However, I do like the idea of hamsters being my Sim child's first pet, and having them learn to love and look after their new little friend before moving on to bigger and scarier animals like vampire cats or dogs that think they are a banana.
I can also think of lots of ways I'll use rodents. I'd love to have them in a school or nursery setting as a class pet. I could set up a petting zoo or have them in my pet themed retail store. And my natural scientist definitely needs a bubalus friend in her lab! In fact, any child with an interest in nature or science will be getting a new rodent buddy.
When I added a pet hamster to the house, the whole Jang family were instantly obsessed! Especially the pets who were constantly grouped around the poor mini-peanut. At first I thought this was really sweet but I think they need to tone that down just a notch. I did like seeing Coco the dalmatian watching Hammy intently in a very realistic dog-like way. And I like that cats can jump up onto the lid of the habitat, even though it is a little unnerving.
Billie claimed the hamster as her own and took the responsibility of feeding, entertaining and generally caring for Hammy. I like that the rodents have a happiness pop-up that appears if you hover the cursor over the habitat, it tells you if their needs are met so you don't have to guess. I'm a bit paranoid about keeping animals happy and healthy in the game (which I think is why I often find them too much work to have them in every household) so anything that makes it easier to care for them is good for me. Hammy seemed to be quite content while I was playing with this family: running around his enclosure; exercising on his wheel; and rolling in his food. I didn't see him doing anything weird though, like building a rocket ship, but I did keep excitedly checking on his habitat like 'Let's see what Hammy is doing now!?'.
Although I disagree with the way this content was packaged, the actual items are really nice and I'm glad I have them in my game. I honestly didn't think I'd like this pack that much but as soon as I saw how pure the relationship was between toddler Sam and the dalmatian Coco was I was broken. Seeing them running around and playing dressed as superheros was just too much! They were naturally interacting with each other and Coco was always by Sam's side and it was the sweetest thing.
So I think my favourite part about the pack is actually the matching child, toddler and pet outfits. There's just something magical about seeing your toddlers and their favourite companion doing everything together while dressed in identical clothes. Having your Sim-child have that kind of relationship with their best friend is adorable to watch.
Should you buy this pack? I guess you have to weigh up how much you would use this content in your game. If you are the kind of simmer who usually plays with pets and families then you'll probably get the most out of this pack. I think it really is aimed at quite a specific type of homely gameplay style. I don't always play that way but I think I'll be able to use the rodents in other scenarios, like in the natural science area of my museum as a hands-on educational exhibit.
While some of the items in this pack can be used without owning Cats & Dogs, I'm not sure it's fair to buy a stuff pack if you can only use half the content. So unless you desperately want the rodents I'd probably wait for a sale. But if you do already own C&D and you'd like more content for your pets then this pack adds a lot of matching items which I personally think compliment the existing items really well.
I'm not adverse to getting more paid content for pets in the future, but I'd prefer to have a specific C&D add on with more gameplay, maybe with something like an interactive pet grooming or stylist career. And if they were to add more small pets or a pet store, I think that needs to be fully standalone content. But for now I'd like the gurus to move on to a different theme and… let sleeping dogs lie.
My grumpy-to-interested reaction to this stuff pack as acted out by an adorable hedgehog: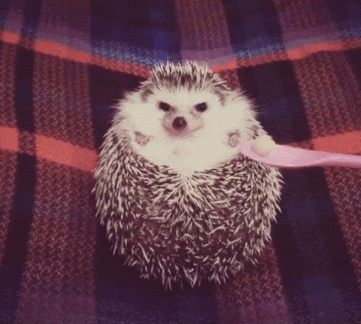 Thank you once again to EA Gamechangers for providing me with the code.