If you haven't already heard, Sim Guru Graham and the Stuff Pack team have opened the development of a new stuff pack to the community. Graham has been explaining the kind of decisions that have to be made and the process behind designing and making a pack. The community have been able to vote of aspects like the style of the objects and which clothing concepts are chosen for Create-A-Sim. Now it's time to vote for the GAMEPLAY of the pack! The choice is between: 1. Carbon Conscious; Laundry; Food Preserves; and Off the Grid. And you can vote for your favourite on the official site.
Here are screenshots of each design blurb and I'll say what I thought of each below.
1. Carbon Conscious
At first glance this seemed like something I would be very interested in! I have my Freegan household which I've been playing for a while.
I really like the idea of a 'freegan' trait and I like the idea of rummaging in trash cans because this made me think of the dumpster diving in TS3 University Life. However… only ingredients??? I get that freegan thing of not wasting edible food but Sims can already rummage in trash cans for food so that doesn't really add anything new. And you can already get free ingredients by collecting them from plants around the open world areas. So there doesn't seem like much point to this. I'd rather something more like the TS3 dumpster diving where you collect random junk, mixed with the TS3 junk yard. I'd love to collect old dirty furniture and broken electricals, clean and repair them, and sell them on for a profit.
I like the idea of the composter a lot, but would prefer this along with an 'eco-friendly' trait which I'd prefer over the 'freegan' trait as I think I'd use it more.
I like the idea of recycling bins but feel like it's overkill alongside the composter. I'd be happy with a trash can mimic that looked like recycling bins in different colours.
As much as I'd love more eco-friendly features, I feel like this concept is underdeveloped and the ideas could be incorporated into a larger pack or be combined with one of the other ideas.
2: Laundry
Love it! Want it! Would definitely purchase!
I like that it specifies that it would only come into effect if you actually placed the objects on the lot, like in TS3, because I may want laundry as gameplay for some families but not others.
I like that it has machine and non-machine options. I think hand washing and line drying would suit historical games. I love the idea of a line.
My only concern is that it doesn't specifically say that 'eco concious' is a trait, and I would really want it to be.
3: Food Preserves
Nooooooo! Why would you do this to me!? How can I choose between this and laundry!? Canning and nectar making are two of my all time favourite Sim things!!!
I AM IN A GLASS CASE OF EMOTION!!!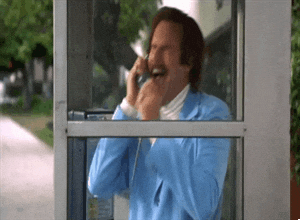 Wait… these features are close to my heart and I have concerns:
1. Are there different fruit flavoured jams? I want the jam to reflect the chosen ingredient, not be generic 'jams'.
2. Do the jams, cans and nectars have a value? Because I'm going to want to sell them. A lot.
3. It says 'a new harvestable plant', indicating there will be one new plant in this pack. But it also says there will be new grape varieties. It's important to me that the new grape varieties are also harvestable plants.
4. Can I can, preserve and nectarificate (nectarify? We'll just say 'ferment') ANY ingredient? No matter how silly? Because if I want to make 2000 year old chicken and onion nectar and force my Sims to drink it to see how sick they get then I AM ENTIRELY WITHIN MY RIGHTS TO DO SO!!!
5. 'electric' canning pot? Urgh, I hope it's not some huge mechanical monstrosity like the cupcake machine! A key thing I liked about canning in TS1 and TS3 was that it had that adorable stove and it was so old-fashioned and lovely. The word 'electronic' puts me right off!!!
See, how great does this look from Butterbot at Mod the Sims?!
I'm surprised that the pack suggests we will get canning, preserves AND nectar all in one pack and I am VERY concerned that this means the development will be stretched and it won't be as in depth as previous versions and mods. If that were the case I'd rather have one or the other in this pack and have it done properly, then continue to hope for the other in another pack.
I actually did vote for this one, because I just loved nectar making so so so much and I know I'd use this so often! But it was difficult to decide between this and laundry.
4: Off the Grid
I do really like this idea! Particularly the idea of having the new lot trait which would switch off utilities. I think this would be good for history players and households like the Freegans.
Like the Carbon Conscious pack, I feel like this one is missing something. I feel like those two packs could be combined by keeping the stronger features and dropping others. Or that this could be part of a larger pack like Seasons or Farming because of the water/solar aspect and rustic theme.
I'd prefer a traditional, slightly rustic/industrial style for the objects, like a handy Sim cobbled them together in their shed. The whole 'tree and leaves' thing sounds weird to me.
Conclusion:
I basically like all the ideas and would like ALL THE THINGS!!! But I think Carbon Concious could offer something more interesting like dumpster diving and cleaning/upgrading/repairing broken objects like my junk mod. I think this would be more useful as rummaging in the trash for food and collecting free ingredients is something that already exists. And as much as I like the sound of Off the Grid, it sounds like it could be included in a bigger pack like Seasons or Farming. Although I'd still be happy to get it in a Stuff Pack too! I would love both Laundry and Food Preserves and I would get the most use out of those packs. I am just concerned that nectar making and jam making won't be as flexible as I would like it to be.